WEEK COMMENCING: 7th April 2017
MEMBERS: Kevin, Gary, Bill
TOTAL FISH: 50
TOTAL WEIGHT: 1212lb
CATCH:
Kevin:
Catfish: 45lb, 36lb, 31lb, 12lb
Mirrors: 38.10lb, 32.6lb, 2x 30lb, 29.7lb, 28lb, 26.4lb, 24.4lb, 2x 24lb, 21lb,
Commons: 31.4lb, 30.4lb, 25.4lb
Grass Carp: 36lb
Gary:
Mirrors: 2x 31lb, 30lb, 27lb, 2x 26lb, 25lb, 24lb, 2x 19lb
Commons: 30lb, 25lb, 13lb
Koi: 19lb
Ben:
Mirrors: 35.8lb, 32lb, 29lb, 26lb, 25lb, 23lb, 22lb, 2x 21lb, 20lb
Koi: 15lb
Commons: 27lb, 19lb, 2x 17lb
Pike: 13lb, 12lb
BIGGEST FISH: 45lb Catfish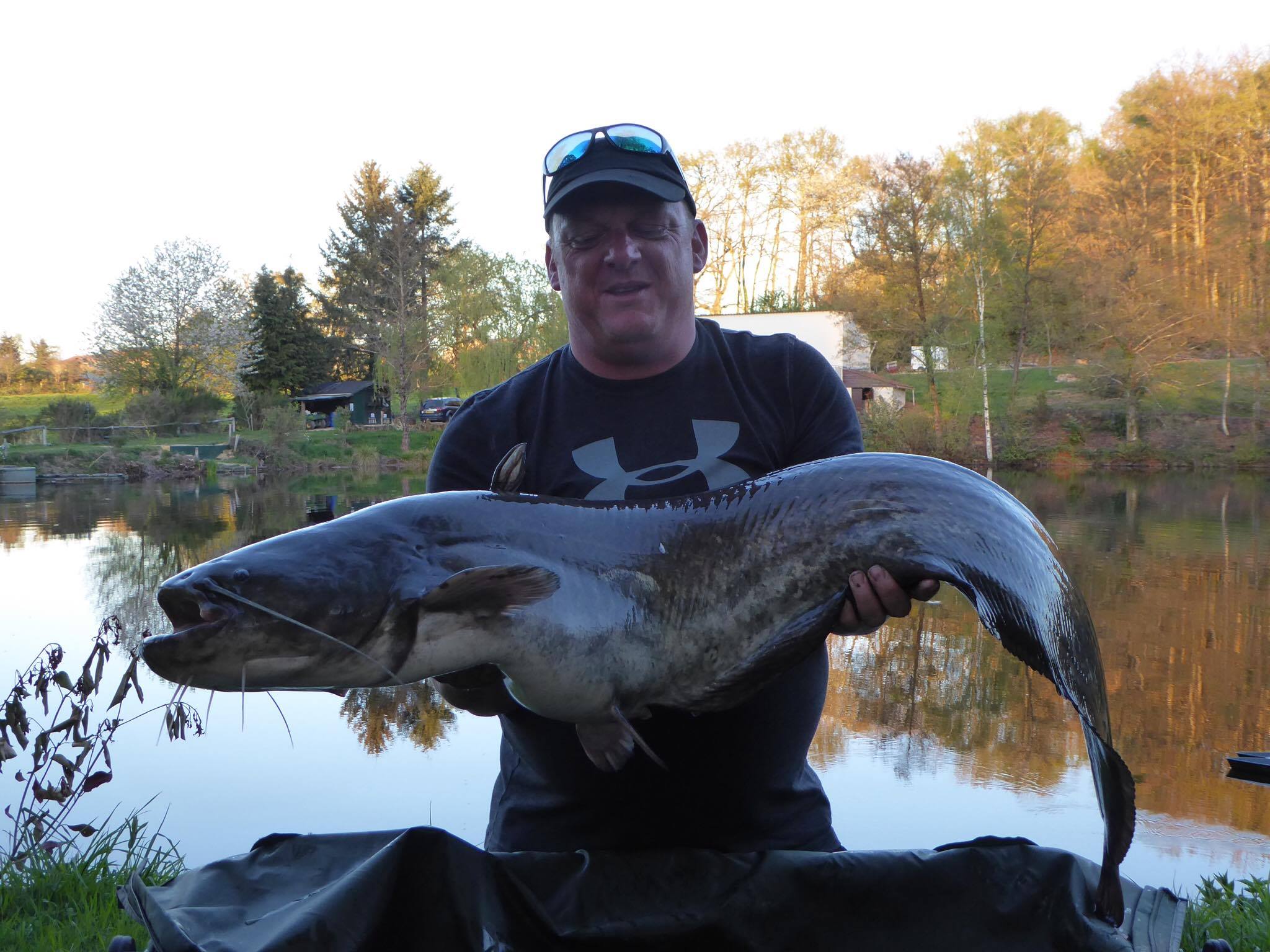 TEAM COMMENTS:
Came a bit earlier this year, did not know what to expect. Nights were cold with frost most mornings, however we did have wall to wall sunshine all week with temperatures above 20º everyday. Not a cloud in sight. A beautiful time of year and it was great to see the trees responding to the wealth of sunshine.
The fish were also enjoying the sun and could be seen basking in the warmth most afternoons. Although there were periods of no fish showing we still managed a number of lovely fish.
The food package was great and our host kept us amused when he visited the lake. I would recommend going for the meal on a Thurs evening.
Our tully of fish included pike cats carp and although we did not count a number of roach rudd and perch.
A great week with great company.
Booked again 2019, can't wait…
PHOTOS: