WEEK COMMENCING: 15th April 2017
TOTAL FISH: 15
TOTAL WEIGHT: 337lb
CATCH:
Sunday: Mirrors: 28.6lb, 24lb
Monday: Mirrors: 20lb
Tuesday: Mirrors: 30.4lb, 26lb, 24lb, 25lb, 17lb, 13lb
Wednesday: Mirrors: 12lb
Thursday: Mirrors: 28.4lb, 25.5lb, 11lb
Friday: Mirrors: 31lb, 21.6lb
BIGGEST FISH: 31lb Mirror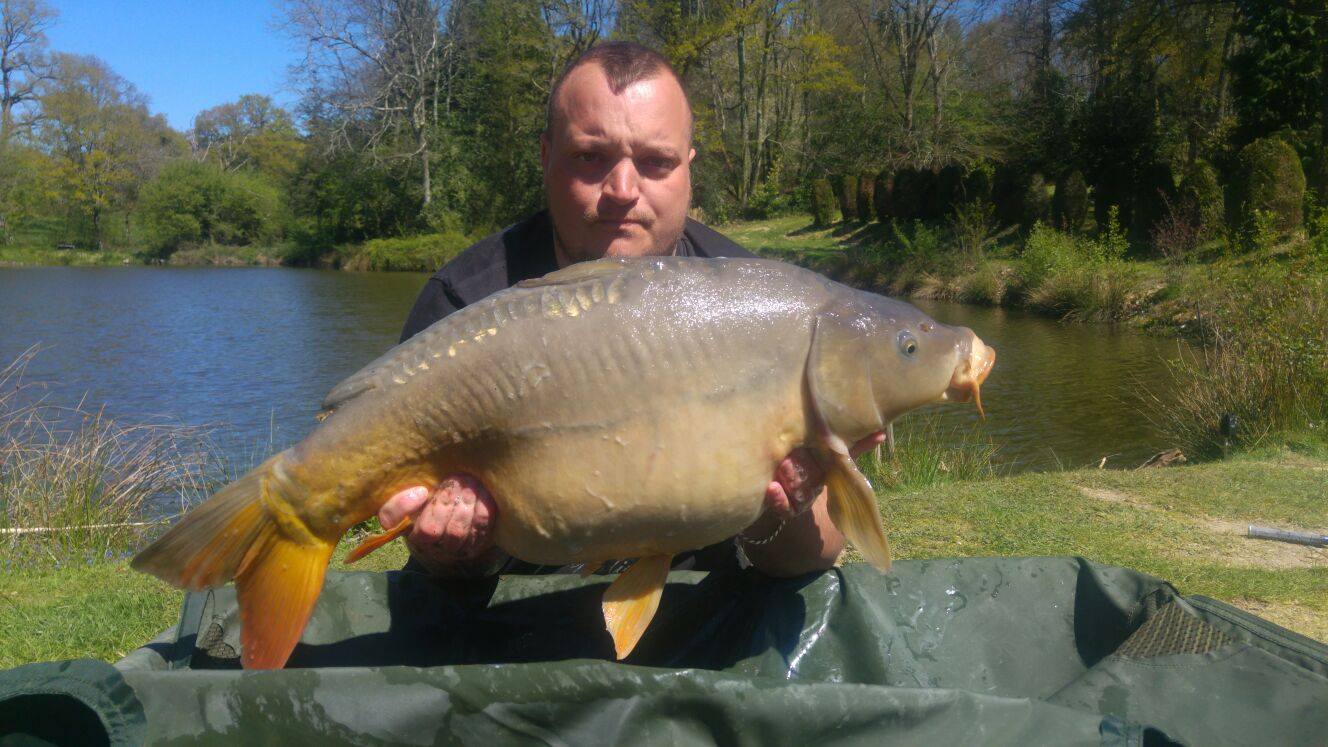 TEAM COMMENTS:
Excellent weather during the day freezing at the night. So only night fished once. Kerry and Gary have been amazing sorting out a mechanic for our car after brakes failing on way here. Found all fish came out on 2x10mm boilies. Son loved fishing stock lake caught some big fish for him out of it.
Thank you for our stay will definitely be booking again very very soon. 🙂
PHOTOS: